Winter League Registration Open
---
---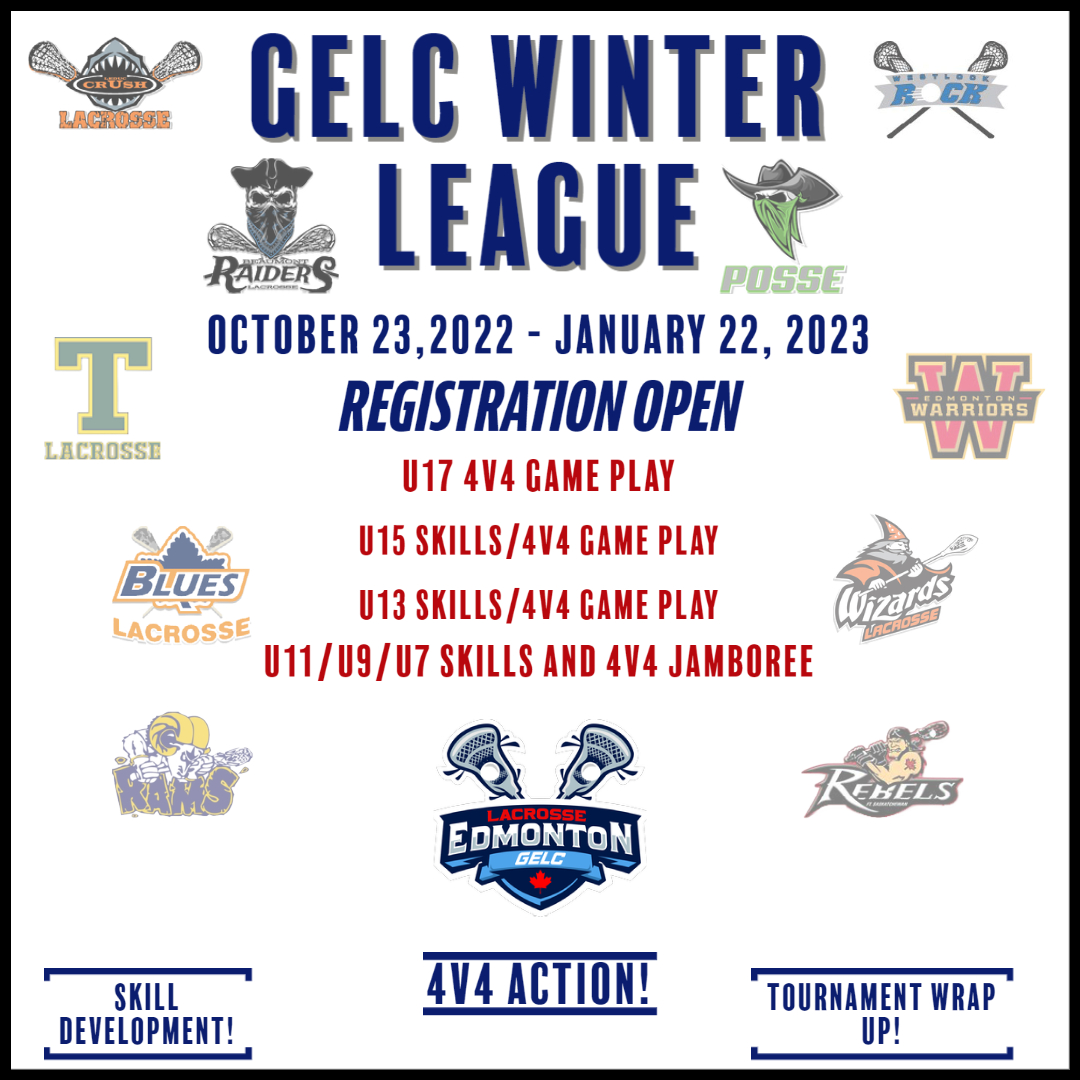 ---
Winter Lacrosse Programs Now OPEN!
This year we are focusing on skill development, key lacrosse fundamentals and fun!
Each Division has a specific program designed to introduce skills, work on lacrosse conditioning, and foster a love for the sport! Through repetition, practice progressions, and a lot of fun, our program is an excellent fit for both new and experienced players. 4v4 Game Play, Jamboree's and Wrap Up tournaments will allow for our athletes to get creative with their sticks, meet new players and coaches around the league and form lasting friendships and memories!
New this year is the addition of the South Soccer Centre to add an Edmonton based location!
Details and Schedule (and our registration link) can be found under our GELC 2022/23 Winter Lacrosse Tab!